AV Solutions as unique as each industry
ITSL provides installation, training, and maintenance services for a wide range of industries. We understand the specific needs of different industries and tailor our AV solutions to them.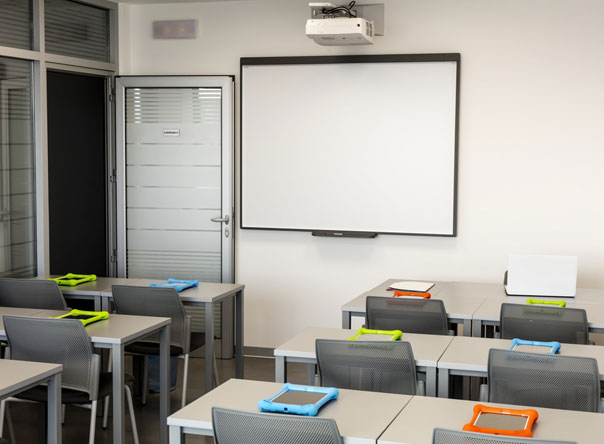 Innovative Education AV solutions used to help modernise traditional classrooms
Traditional classrooms lack the features of a modern AV-enabled classroom. The old whiteboard does not provide opportunities for students to experience a higher level of engagement. Teachers are also limited in the way they can present information to students. 
With the help of modern AV technologies, ITSL can create a classroom that offers more in terms of engagement, presentation and accessibility.
This is why a modern AV-enabled education facility should be flexible about how it presents information and how it allows students to interact with it.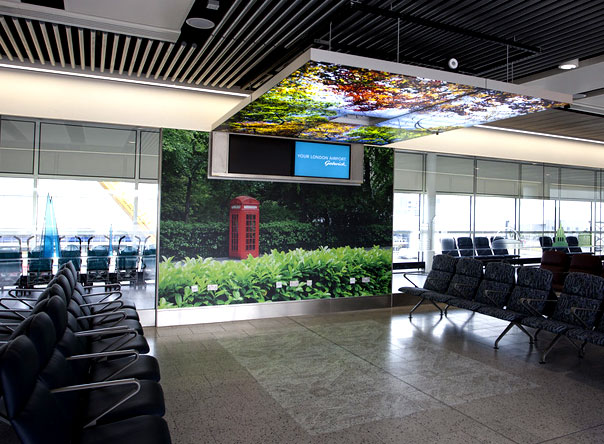 Take advantage of the latest advertising technologies with Digital Out of Home AV Solutions
While online advertising has advanced dramatically over the last couple of years providing excellent opportunities for businesses to reach their customers, Out of Home ads have mostly remained the same.

Digital Out of Home is the latest advancement in traditional out-of-home advertising. Its aim is to bring the flexibility and convenience of digital advertising to outdoor ad spaces.

ITSL offers DOOH AV solutions that enable companies to take full advantage of the technology's advertising capabilities.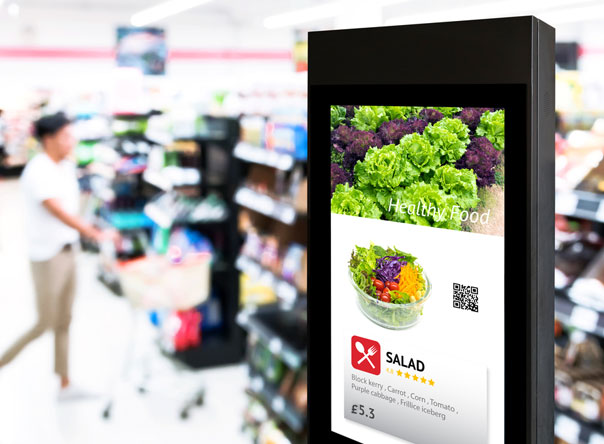 Create engaging experiences for customers with our in-store Retail AV solutions
Engagement is a key factor to increasing retail sales. With the help of audio visual technologies, offline retail and brick-and-mortar stores can create unique and engaging experiences for their customers.

In-store LED Video Walls, Digital Signage and Audio technology allow customers to experience and learn more about a brand and its products and reinforce their buying decisions.
How does ITSL deliver AV solutions to clients?
We follow a proven 8-step methodology to delivering successful audio visual projects in any specific industry.
Consultancy
Each customer has a unique AV environment and different audio visual needs. We work with the client until their requirements are fully understood and we are in the position to design a great AV solution.
Design
Our engineers will keep in mind the state of the building to make sure that no bottlenecks come up during the installation. We will also ensure that our AV solution fits in with the customer's aesthetic requirements.
Supply
We supply global brand AV equipment and choose which is best for each specific requirement. Some of our favourites are Heckler, Barco, Konftel, Yealink, Logitech, LG, and NEC.
 Installation
Installation is when everything starts coming together. Our qualified engineers will work on-site with you to ensure that everything is to spec. Programming is often done in advance as well as on-site.
Commissioning
We run extensive Quality Assurance so that everything will work as intended. We also ensure that all security standards are met.
Training
After we have finalised the AV project and the equipment is ready to go live we will take care of training all of the staff that will operate it.
 Maintenance
AV hardware runs best when it's properly maintained. ITSL will provide scheduled maintenance for both AV hardware and software.
 Support
Even after the work has been completed clients can still rely on ITSL to take care of any problems with the equipment whenever the need arises.
What makes ITSL Stand out from other companies?
Once we agree on a price, we aim to get our project done within budget. Of course, sometimes a project will require changes as things progress, both from a client and installation perspective. We make sure installation changes are clearly communicated with the customer.
Once we start work on a project we always assign a dedicated project manager to handle all communications and provide assistance on-site. Unlike other larger AV providers, our clients don't have to go through loops of customer support to get in touch with a specialist; he is always there for them.
LET'S TALK  ABOUT YOUR PROJECT