AV Technologies Installation and Services in the UK
AV Technology includes the different types of hardware and software ITSL uses to deliver its audio visual projects for customers.
For us, it is important to design AV Solutions that balance technology, usability and value in equal measure.
We educate our clients on the benefits and features AV Technology brings to get the most out of their next audio visual project.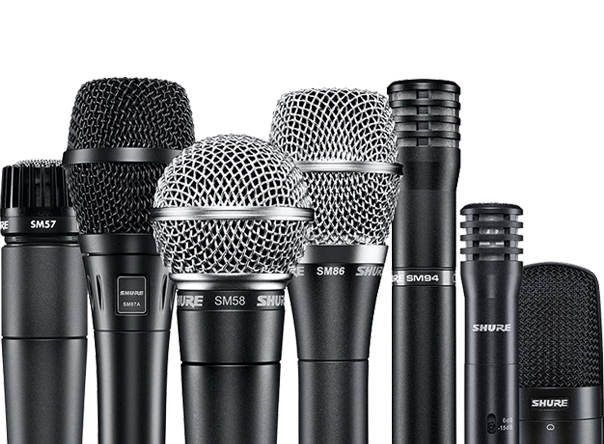 Audio & Speech Systems

Audio systems are installed in entertainment venues such as Clubs, Bars, and Gyms where the music and its quality are important. ITSL installs easy-to-use equipment that can be operated by all staff without the need for special training.
To enhance the sound experience even more speech enhancement systems provide our clients with an intuitive solution that ensures that every presentation they host has the highest quality sound. Furthermore, our technology allows for recording and streaming. This means that regardless of whether you have attendees online or watching a recording of the presentation, they will get the best possible audio of the presenter speaking.
The main focus when installing аny audio & speech system for ITSL is to ensure ease of use for our clients. As a service provider, we want to make sure that our clients will not have to hire a person specifically to operate audio equipment or require employees to go through specialised training.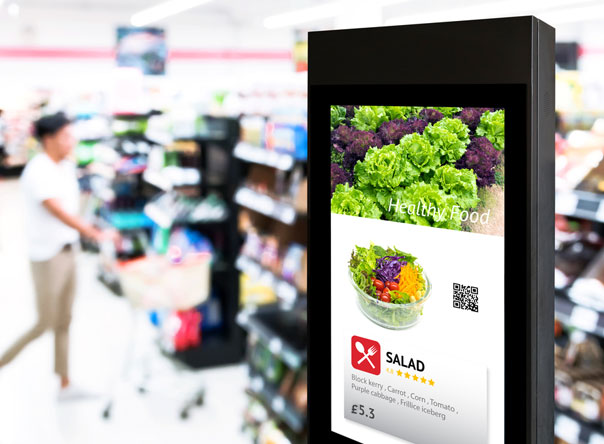 Digital Signage

Digital signage can be in the form of a TV screen, touch-screen device, video wall, LED wall and in some cases, projection. The content can come from a specific digital signage player or it may be built into some screens. The kind of content, how you want it to update and the number of screens you have, will determine the type of player technology you need.
Content is the key element to capturing attention and is now typically very simple to produce. If you are looking for cleverly designed, very tailored content, the creative team at ITSL can help. Multiple different types of content, across multiple screens, or various zones on one screen, can be managed from one single portal. Similarly, if you just want one display for simple signage, this is simple to achieve and very cost-effective.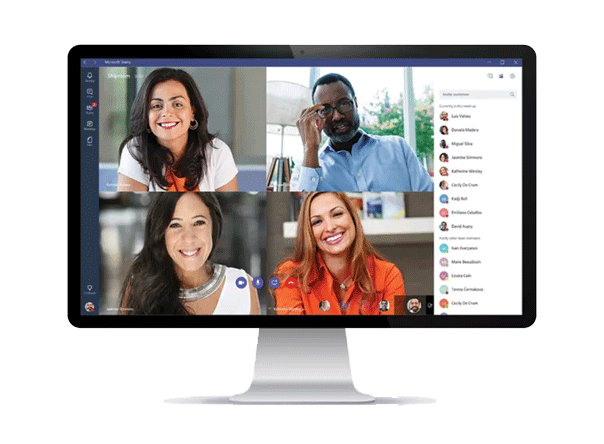 Microsoft Teams Room Installation

Enjoy better meetings with collaborative, easy-to-use and modern video conferencing technology.
ITSL can transform your meeting spaces into dedicated Microsoft Teams Rooms with professional AV equipment and maximum compatibility with MS Teams. We have completed more than a dozen of  Microsoft Teams room installations and can deliver an end-to-end project in a matter of days.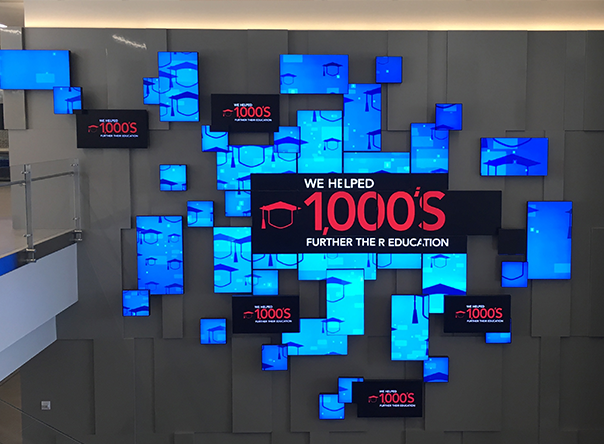 Display Screens

Screens for the commercial/business market vary greatly and are very different from TVs that we would use at home. Typically, and most importantly, they are simply designed to run for longer periods. This allows a screen to run anything from 16 – 24 hours continuously. Whilst they may not need to run this long, it will not void your warranty, if you do inadvertently leave it switched on for a few days. A consumer TV is not warranted to be used within a commercial space.
Another consideration is the brightness requirement. If a display is to be used for digital signage, for instance, it might require a much brighter backlight allowing it to be viewable in a shop window on a sunny day, for example. We cater to all types and sizes of displays.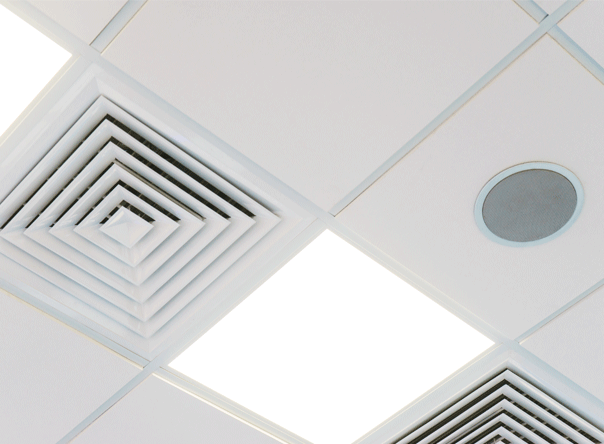 Sound dampening office solutions
The first thing that most companies think of is the installation of acoustic panels similar to those used in recording studios.
That's an option but acoustic panels can really take away from the interior feel of your office. Acoustic panels made from foam are usually black and thick and when you install them, your meeting room starts looking like a recording studio.
Another option you have is to have soundproof materials installed in the forms of blinds, curtains or anything that the material allows.
For this, you will need soundproof fabric that can easily be manipulated in any shape and size you require.
What AV Technology does ITSL use in projects?
An AV Project can be a simple LED screen installation in your office building or a
system of connected audio and video equipment that encompasses your entire building.
Depending on the project we select the best AV hardware for the job
and design it into a complete system.
AV Technology suppliers ITSL works with

Over the scope of multiple years of working on various AV Projects
ITSL has developed relationships with multiple suppliers.
Even though we have close relations with all of these vendors, we always put our clients first.
If a client's projects require flexibility in the use of hardware and software, we are ready to work with different vendors.
What makes ITSL stand out from other companies?
Once we agree on a price, we aim to get our project done within budget. Of course, sometimes a project will require changes as things progress, both from a client and installation perspective. We make sure installation changes are clearly communicated with the customer.

When we start working on a project, we always assign a dedicated project manager to handle all communications and provide assistance on-site. Unlike other larger AV providers, our clients don't have to go through loops of customer support to get in touch with a specialist; he is always there for them.
LET'S TALK ABOUT THE AV TECHNOLOGY NEEDED FOR YOUR PROJECT