Spectacular AV Installation for Romulus' Flexible Space
Romulus is a London based property investment and development group which owns and manages a portfolio and development pipeline of office, retail, hotel and leisure space totaling over 1,000,000 sq ft. 3 Shortlands is located in the centre of Hammersmith, London and is the in-house coworking and flexible workspace operation of Romulus. One of the open areas at 3 Shortlands is an amphitheatre-style space and that is where ITSL installed a state-of-the-art AV system.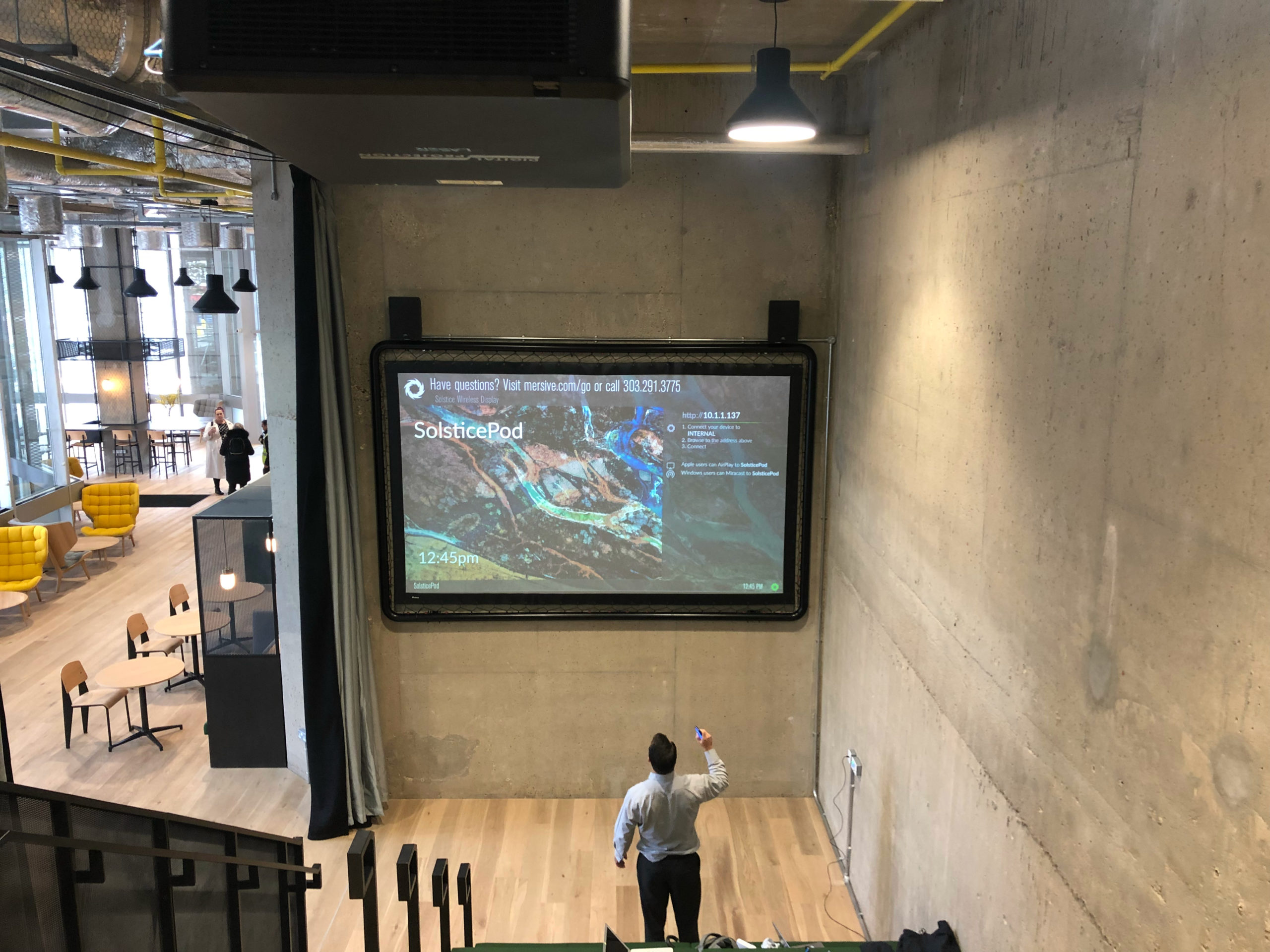 Project Benefits
The main benefit of both the audio system and the multimedia screen we installed is flexibility. The sound system can receive inputs from various sources such as regular Internet radio, streaming services or the microphones available on site. The system is very flexible not only in terms of audio inputs (that require no setup time) but also in terms of volume variance. It is performing great for background music but can amplify any audio content to high decibels.
The bespoke screen ITSL put in place also has flexible applications. When there are no dedicated sessions, it is used as a huge digital signage with messages, adverts or artwork. The space can also be used for presentations in front of a small audience (due to its amphitheatre layout). Huge curtains divide the space from the main coffee area, keeping the sound in and external noise out. The curtains can also remain open to allow everyone in the open space to hear and participate in the presentation.
Overall, the staff at 3 Shortlands are free and able to adjust audio visual content on demand without the need to be technically trained or waste time on extensive setup. Another great thing about our AV installation is that it fits nicely with the interior of the breakout space. It looks rustic, minimalistic and trendy, in line with the overall styling of the ground floor area. You can browse the on-site images below to see for yourself!