Enhancing the Meeting Rooms Experience for Thor Companies
Thor Companies® is a leading recruitment agency specialising in sourcing top talent across the Life Science, Engineering, and Technology sectors. Their team goes beyond traditional transactional recruitment to connect both permanent and freelance professionals with global opportunities, focusing on long-term investment and fostering strong employer-talent partnerships. With offices in London, Stockholm, Copenhagen, New York, and Los Angeles, Thor Companies® operates through three distinct brands, catering to the specific needs of each industry.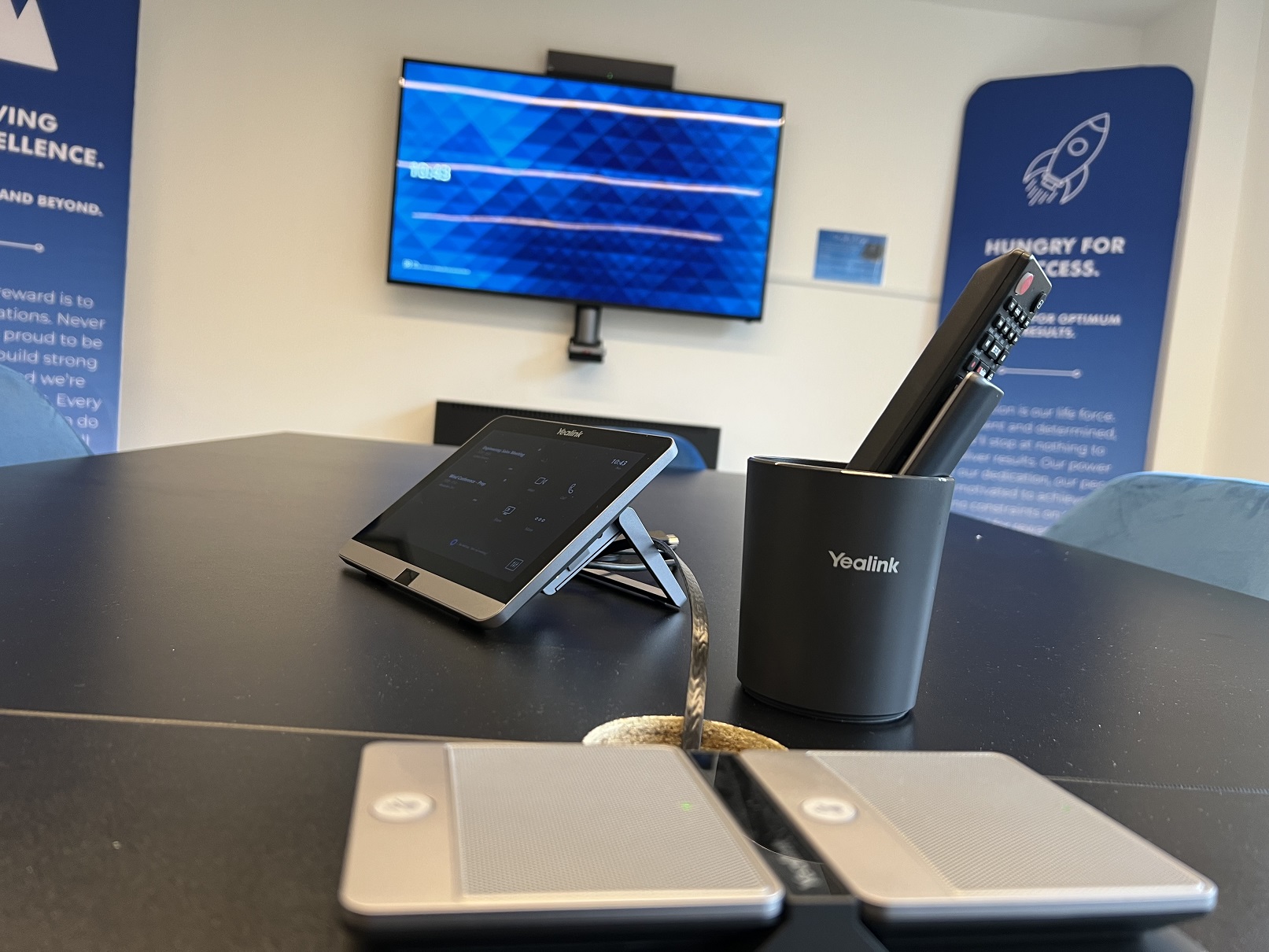 Project Benefits
Thor Companies were so happy with our work that they wanted to replicate the AV projects in their US  office. We offered free design advice for the client's New York office, helping them find a local partner to replicate our solutions in that location. This has helped us develop a strong working relationship. We went above and beyond to provide design advice and maintain flexibility in pricing, fostering a long-lasting relationship with the client. Thor Companies now trust our team for future projects and value our commitment to their needs.
On top of these high-level benefits, we also delivered:
Cost-effective solutions: The client got budget-friendly video conferencing solutions that met their expectations for quality and functionality.
Standardised Pricing: We successfully negotiated fixed pricing for an extended period, giving the client peace of mind and predictable costs for future installations.
Consistent Quality: Our team delivered consistent results across multiple rooms, ensuring a seamless experience for Thor Companies' employees.
Quick Turnaround: Our efficient service allowed the client to quickly upgrade their meeting rooms and enjoy the benefits of video conferencing.