Transforming Proco Group's Video Conferencing Experience
Proco Group is a leading global executive search firm specialising in supply chain and commodities roles. With nearly a decade of consistent growth, they now operate through two distinct branches: Proco Commodities and Proco Global. Their extensive global network encompasses contacts at all career stages and across every aspect of the supply chain, from sourcing commodities to quality control and end product delivery.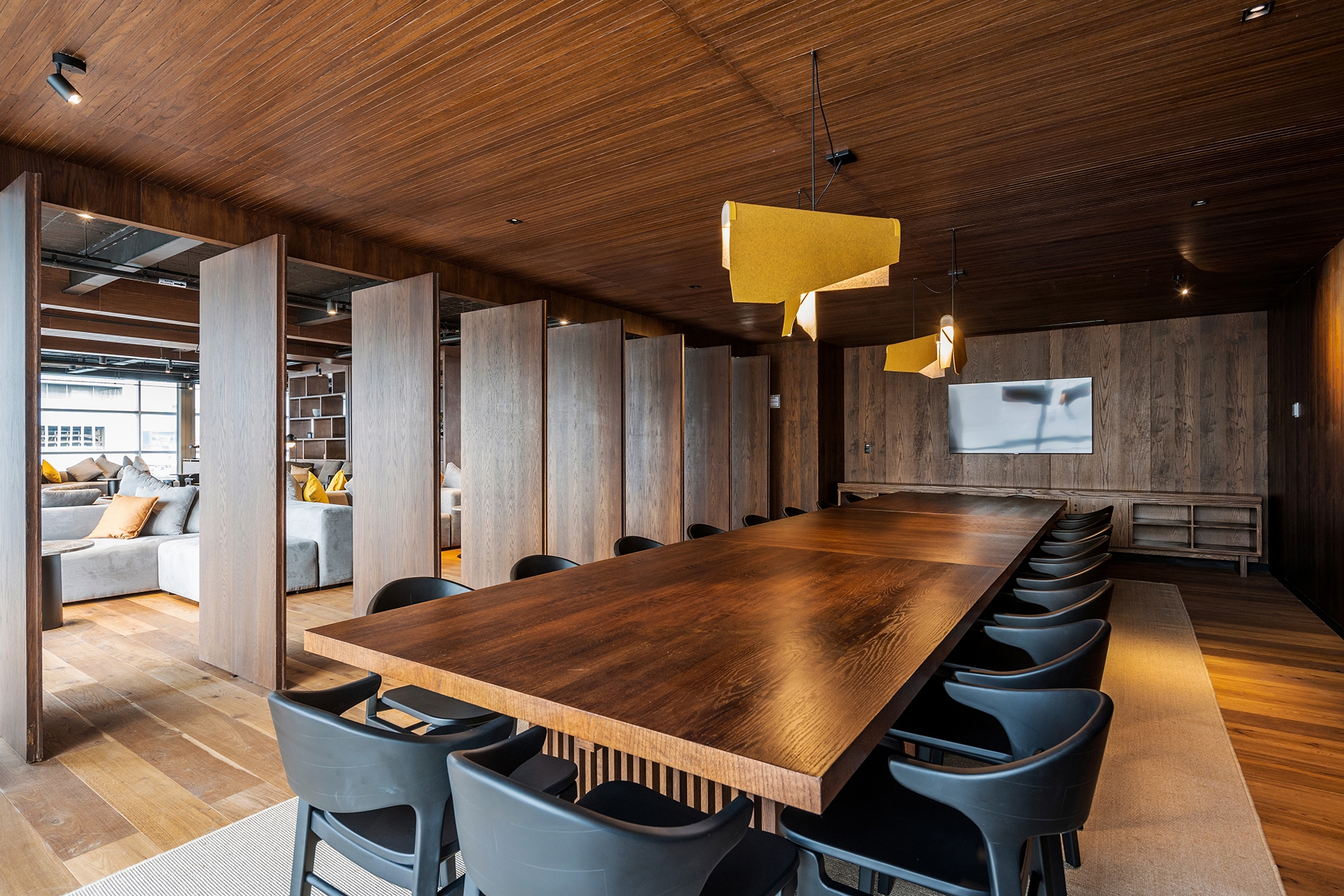 Project Benefits
Proco Group experienced several key benefits as a result of our solution. The room was designed to be simple to use, with users able to access the system by touching the panel and using wireless microphones. First, the room's acoustics were significantly enhanced without incurring high expenses by incorporating soft furnishings and plants. Second, the floor-to-wall mount solution provided peace of mind that the video system was secure and the wall would not be damaged. The chosen colour scheme and neat installation made for an inviting and visually appealing space, adding to the overall aesthetic. Finally, the intuitive design allowed users to quickly and easily participate in company-wide meetings. Overall, the project was a success, resulting in a video room that met Proco Group's requirements and provided a safe, functional, and attractive space for their team.